Customer Reviews
About Me
By Matt Rocha
Holden, MA

"Your roofing team is awesome. They work,work and take very few breaks. This job was extremely hard and they made it look easy. I..."

By Sarah K.
Grafton, MA

"Super happy to have the work done and in a professional manner."

By Sharon T.
Leominster, MA

"Fast and completely thorough. Answered all questions and did the work to my schedule."

By Arlene B.
Framingham, MA

"Every meeting we had with Richard was informative and friendly. He kept us up-to-date on all the work that was done. The workers..."

By Estelle D.
WEST NEWTON, MA

"Thanks for all your help Richard. The job looks great. Even the Newton electrical inspector was impressed. Craig is a great..."
Testimonials
from customers I've helped!
Richard Prunier

from

Northeast Home & Energy
Title:
President
Hometown:
Holden, MA
Owner – started the company in 1980 (26 years old)
Construction Supervisor License
Building Analyst Professional, Lead Safe and Vinyl Siding Institute
certified
Shingle Quality Specialist
ShingleMaster
Enjoys playing golf
Richard started Northeast Home & Energy in 1980, when he was only 26 years old. His knowledge and passion for the industry is the driving force behind Northeast Home & Energy's outstanding reputation, growth, and success. From daily project reviews to weekly progress meetings and site inspections, Richard engages in every project ensuring that every client's expectations are met or succeeded. When he's not hard at work, Richard enjoys spending time with his family and working on his golf game.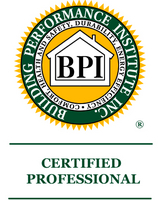 Photo galleries from jobs I've worked on:
Before and after photos from jobs I've worked on: