Quality Replacement Windows Installed in Greater Grafton
We can help improve the look, comfort & value of your home
Signs that you should consider window replacement:
Drafts coming through the window
Window is hard to open/close or needs a prop to stay open
Condensation, frost and/or ice buildup on windows
Excessive outside noise coming through windows
Window frame is rotting
Windows are difficult to clean
Exterior paint is peeling
Northeast Home & Energy installs quality, maintenance-free replacement windows to fit every style and budget. We offer only the highest quality products from the nation's leading manufacturers. Our experts will help you choose the right type of windows to solve all your needs. Whether you're looking for a new look, improved energy efficiency and comfort, or a low-maintenance exterior, you can trust our window installation professionals to provide the results you expect with minimum hassle.
If not replaced properly, you can experience problems you have already dealt with in the past. We recognize the importance in replacing windows the right way, so that they last you a lifetime.
We replace windows throughout the state of Massachusetts and Rhode Island, including Worcester, Framingham, Taunton, Attleboro, Leominster and areas nearby. Contact us today for a free inspection on having your windows replaced.
Proper window replacement can result in several benefits for your home
Natural light. Replacement windows can add natural lighting to your Massachusetts and Rhode Island home in areas like the kitchen.
Energy savings: Properly insulated windows can keep your home comfortable during cold winters, and different opening/close methods will allow proper ventilation in the warmer months helping you to cut back on energy costs.
Aesthetics: New replacement windows can be installed in a variety of appearances, adding beauty to the inside and outside of your home.
Easy to maintain: Materials such as fiberglass, vinyl and aluminum are durable and maintenance-free. Specific products we offer allow you to choose the right material for your lifestyle.
Increased home value: Replacement windows are a great way to add value to your home. Their new, energy efficient design helps your home perform better, adding value when it comes time to sell it.
We install many types of replacement windows in a variety of materials
Replacing your old windows doesn't have to be complicated. We understand that choosing replacement windows can be daunting. When we arrive at your home, we will go over all the options and help you select the replacement windows that best fit your budget and the style of your home.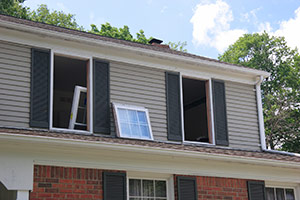 Choosing the right material is based on looks, function and desired ventilation.
Sliding windows
Custom replacement windows
Products
Vinyl Windows
Soft-Lite vinyl windows provide outstanding quality and durability from a premier manufacturer. Soft-Lite windows are a great choice for several reasons:
Over 80 years experience
Complete line of window styles
Energy efficient options
Lifetime warranty
Get beautiful, affordable replacement windows today!
Replacement windows can give your home the look and comfort you need and provide potential savings on your energy bills. Proper window replacement can also drastically increase the value of your home. Get started with a free inspection!
Northeast Home & Energy is Greater Grafton's trusted window replacement company. We service most areas in the state of Massachusetts and Rhode Island, including Leominster, Taunton, Worcester, Framingham, Attleboro and even Providence, Cumberland, Lincoln, Barrington, Smithfield, and many more.
Looking for a price? Get a no cost, no obligation free estimate.